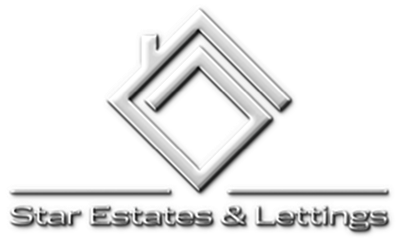 Visiting our website with your browser settings adjusted to accept cookies tells us that you wish to make use of our website information and website features and that you therefore consent to our use of cookies and other digital technologies to provide them to you as described in this notice and in our Privacy Policy. See below for information on how to modify the settings in your browser to notify you when you receive a new cookie and disable cookies altogether.
Cookies we use
Cookie: SESSIONID

Expiry: Browser session only

Purpose: Is an ID to maintain a reference for the users connection to our servers so we can maintain a state for the user and provide them with a seamless user experience between page refreshes and reload information they have previously requested.
How We Use Them
A cookie, also known as an HTTP cookie, web cookie, or browser cookie, is a piece of data stored by a website such as ours here within your browser, and then subsequently sent back to the same website by your browser in order that our systems are able to recognise your browser and to provide services, such as remembering your name or what you have selected as your favourite items, for the next time you visit the website.

We use cookies for the following purposes, not limited to but including the following:


Identifying you when you sign-in to our site. This allows us to provide you with recommendations, display personalised content, recognise you as a user, and enable you to add properties using bookmarking technology, such as adding to a "My Favourites" feature, among other customised features and services we provide.

Keeping track of your specified preferences. This allows us to honour your likes and dislikes, such as whether or not you would like to properties that match your criteria. You may generally exercise your preferences through Your Account.

Remembering your registration details such as your address so you do not have to type it in again, the next time you use a form of ours.
Cookies and Browser Settings
The Help menu located on the menu bar of most internet browsers will inform you how to restrict your browser from accepting new cookies from websites, how to set the browser to notify you when you receive a new cookie and how to disable cookies altogether. In addition, you may disable or delete related data used by browser add-ons, such as Flash cookies, by changing the add-on's settings or visiting the website of its manufacturer for further help.

Website Personalisation
Our website displays information you make available to us when you interact with our sites, content, or services. Products and services, are displayed to you based on information from activities such as using any search, bookmarking or adding to favourites facility on our websites, interacting with order forms or terms and conditions.

Like other online ad networks, we use cookies, web beacons (also known as action tags or single-pixel gifs), and other technologies (collectively, "cookies"). Cookies enable us to learn about what banner ads or hyperlink items you see, what banner ads or hyperlink items you click, and other actions you take on our website. This allows us to provide you with more useful and relevant info text or graphics relating to the reason you are using our website. For example, if we know what information you prefer to see we can be careful not to show you irrelevant information.

We do not provide any personal information to advertisers or to third party sites that display our interest-based banner ads. However, advertisers and other third-parties (including the ad networks, ad-serving companies, and other service providers they may use) may assume that users who interact with or click on a personalised ad or content are part of the group that the ad or content is directed towards (for example, users in South West London who browsed for properties in South West London). Also, some third-parties may provide us information about you (such as demographic information from Facebook or other social media networks that we register you through upon your request to do so).

We do not have access to or control over cookies or other features that advertisers and third party sites may use, and the information practices of these advertisers and third party websites are not covered by our Privacy Policy or this webpage. Please contact them directly for more information about their privacy practices.